what is wardWatch?
wardWatch is a platform that allows students and staff to see whether a ward is open , busy or closed in a hospital.  The logo helps explain how this all works.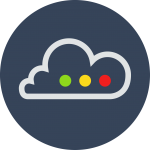 The wards can be seen as green (open), amber (busy) or red (closed).
The ward status changes to closed if it is protected meal times for example. Whereas the ward is seen as busy if a user marks it as such, which shows it as amber for 30minutes. There are loads of reasons for a busy ward, if it is so busy you can't access learning on that ward (i.e. seeing patients, doing procedures) – we would class that as busy. That's the basics of it!
The website updates constantly, and will show you when the page was last updated if internet isn't reliable. The site can be accessed on anything with internet access, we are working on the mobile designs at the moment to make it easier to use.
Future
We don't want to stop here. Our aim is to provide real time notifications for teaching opportunities as they arise on the wards, an easy booking system to have a record of your learning and quick, instant feedback to help teachers and students get the most out of learning.
This website has been designed to help with any questions about wardWatch, but also to provide a place to come for tech advice or questions.  If you want to get involved in passing on what you know to others, get in touch using the Ask tab in the menu.
The team behind it are: