Marking a ward as closed means that staff and students will know the ward is not available to see patients. As a result, only admin or staff have the permissions to mark a ward as closed. This also applies for notifying users that the ward is closed due to infection.
To mark a ward as closed, you click on the ward from the main "all wards" screen. This shows you the detail of that ward.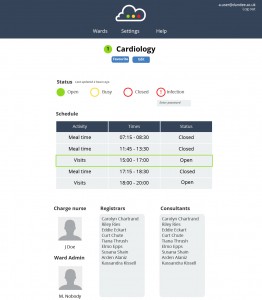 To mark the ward closed, click "closed" then "update status" button. This will then update the status until it is changed again.